AR headset for augmented reality: state of the art and previews
AR headsets for augmented reality: here's an initial review that includes only a few of the many devices that are emerging. In this article, we'll take a look at the state of the art and provide some insights into how AR devices for augmented reality are evolving.
Not just VR: the fascinating world of augmented reality
Virtual reality is just one of the technologies that are revolutionizing the way we interact with machines and people, and it may not necessarily be the technology that will have the widest long-term adoption. There is a great interest in augmented reality, which is based on headsets similar to regular glasses but technologically more complex, less immersive, yet more effective in certain contexts. Some even speak of a comeback.
AR devices for augmented reality: examples of usage
Unlike VR headsets, which are used for complete immersion in the metaverse, AR headsets serve different needs. Augmented reality doesn't transport users to different digital worlds; instead, it blends elements from the metaverse into the real world.
The most common AR device is one that we all have: our smartphones. By harnessing the computing power of modern mobile phones and their cameras, it is possible to enhance the reality around us. One of the simplest and most effective examples is the Pokemon Go app, a game in which participants must hunt for famous Nintendo characters by exploring the city and looking through their screens to find the creatures. This product is extremely simple and doesn't fully showcase the potential of augmented reality, but it has played a significant role in popularizing this technology among the general public.
There are more concrete examples as well, and today augmented reality is primarily used for remote assistance. A technician operating from a central location can guide a less experienced user on-site. The user simply needs to point their smartphone at what's in front of them to become the "eyes" of the expert. Essentially, this involves a video call with integrated augmented reality features, and this simplicity is also the key to the success of these support tools.
While smartphones are sufficient for routine tasks, more complex maintenance operations require something more convenient. AR helmets and glasses have the advantage of leaving the user's hands-free, allowing them to work more easily while always having the necessary information in front of their eyes.
Augmented reality is frequently used for complex tasks such as aircraft and ship maintenance, as well as infrastructure maintenance for bridges or skyscrapers. By wearing AR glasses, technicians can have blueprints, manuals, and various diagrams right in front of their eyes, saving time and money in maintenance operations.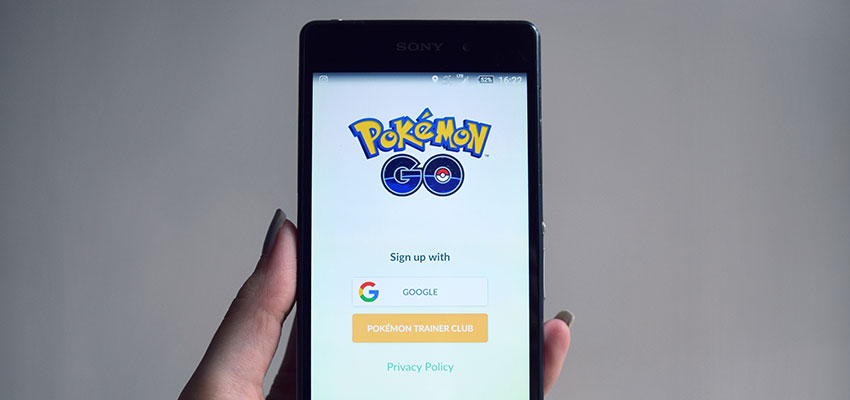 AR headsets and smart glasses: some examples
Google paved the way in the world of augmented reality with Google Glass, a project that generated incredible hype but ended up being almost forgotten. While Google didn't succeed in this field, it didn't prevent other companies from carving out a niche for themselves.
Epson, just to mention one case among many, has developed its Moverio smart glasses for augmented reality, designed for very specific uses such as maintenance of complex systems (factories, ships, airplanes), remote assistance, and even to provide a new dimension to guided museum tours. The glasses offer additional audio/video information about the artworks being observed.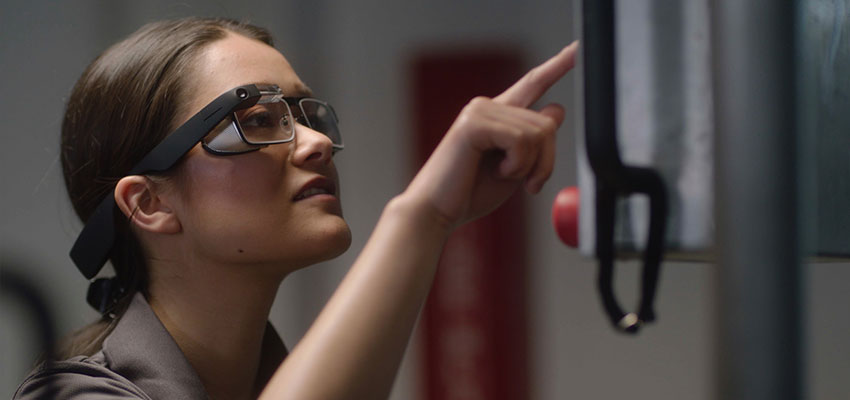 Hololens and Mixed Reality
Microsoft is taking a more ambitious approach with its project HoloLens, a truly innovative augmented reality headset. According to the vision of the Redmond giant, this headset will allow, among many things, the ability to play Minecraft on the tabletop in your living room, for example. It may seem like a less useful application, but it's just a way for the company to showcase the capabilities of HoloLens, such as recognizing surfaces and overlaying interactive visualizations on them in real-time.
From a technological standpoint, Hololens 2 is one of the most advanced devices. However, unlike the other products mentioned here, it is still a prototype. It is not easy to obtain, it comes with a high price tag (around $3,000), and there are very few downloadable applications available. It is primarily intended for developers and large companies that want to experiment with these technologies, rather than being a device for the general public.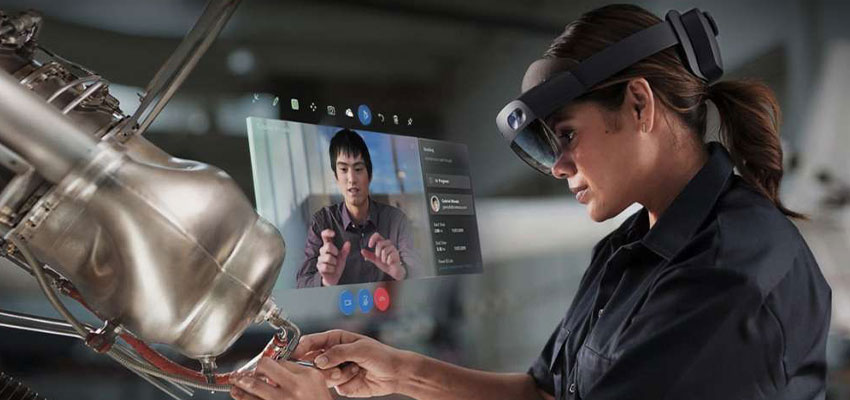 Magic Leap: The (lukewarm) response to HoloLens
Another example of a mixed reality device is Magic Leap, a solution that, however, has not been completely convinced, perhaps due to excessively high expectations. The price of the device is indeed very high, well over $2,000, and the outcome is not what was initially promised.
It's not a product to be completely dismissed, but the hype generated by a strong marketing campaign, the excessive (and not fully delivered) promises, and the $2.4 billion investment in the project raised hopes for something revolutionary that was not seen. There is, therefore, ample room for improvement.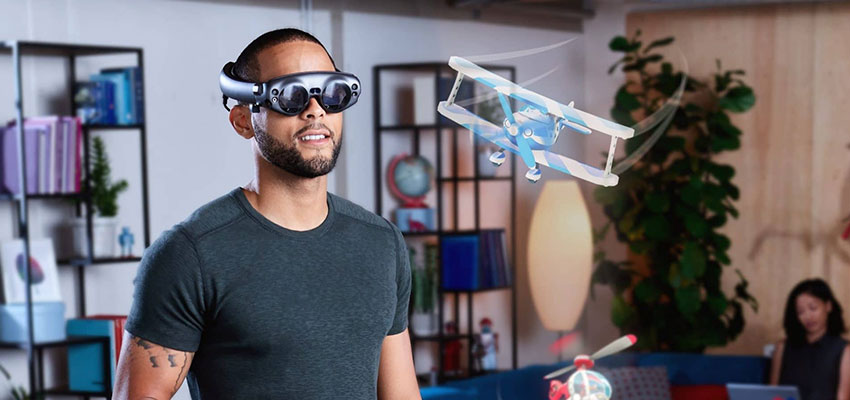 Epson Moverio and Vuzix: Smart glasses for professional applications
The Moverio smart glasses by Epson are not well-known to the general public, but they are widely used in specific professional fields. The main area of application is technical support, but they are also used in logistics, where AR glasses simplify picking processes, and in specialized training, such as providing dentists with training for specific operations. They are also used by drone pilots to always have information about the aircraft's status in front of their eyes without losing sight of it.
Another example of smart glasses designed for professional use comes from Vuzix. In this case, rather than strictly augmented reality, we can talk about devices that enable advanced video calls and find applications in sectors such as manufacturing, logistics, remote assistance, and telemedicine.
The expectation for Ray-Ban Stories
Not satisfied with "reviving" the trend of VR, Facebook (or rather, Meta, as the holding company recently renamed itself, encompassing brands like Facebook, Instagram, and Oculus) doesn't want to miss the opportunity to be a protagonist in other areas. They have recently announced Ray-Ban Stories, smart glasses developed in partnership with the renowned eyewear manufacturer. These are stylish glasses that can be worn every day and are equipped with a microphone, earphones, and two 5-megapixel cameras.
They connect via Bluetooth to smartphones and, through voice commands activated by saying "Hey Facebook," users can take photos or record short videos that will be directly uploaded to Instagram Stories (which is also part of the Facebook universe). A small white light will notify people around that the recording mode is active.
While they cannot be considered augmented reality devices since they mainly capture images and videos, it is a first step in a new sector. These affordable and stylish glasses, although not particularly innovative, serve as a way to gauge the market's interest in glasses with technology—essentially wearable devices.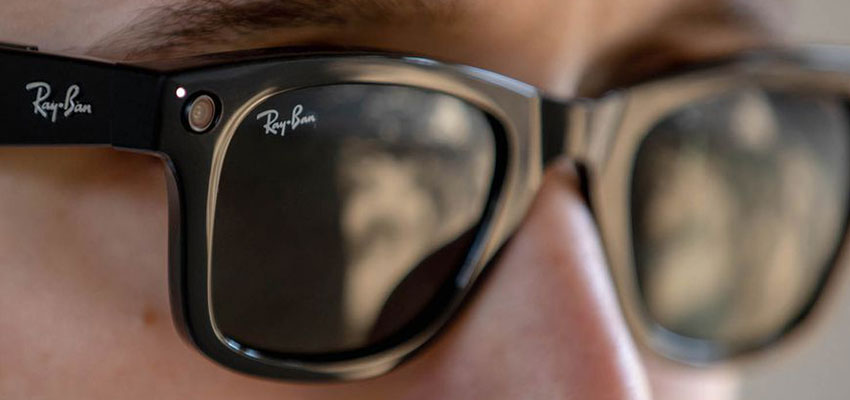 AR headsets for augmented reality: What to expect in the coming months
Nothing groundbreaking, to be honest, but considering that these are glasses with comfortable and elegant frames, they could appeal to a wider audience.
In truth, Snapchat tried and failed with Spectacles five years ago. Do you remember them? Probably not, which demonstrates their lack of success. Of course, they didn't have a behemoth like Ray-Ban behind them, nor the firepower of Facebook (Meta), which recently announced Project Nazaré, about which very little is known but is expected to be one of the augmented reality hardware devices that will allow interaction with the metaverse that the social media giant intends to create.
Magic Leap has announced a new version of its device, expected to be released in 2023 and targeted towards professional sectors such as healthcare, manufacturing, and technician training.
Although there have been no official announcements, many are eagerly awaiting an announcement from Apple, which has recently filed numerous patents and trademarks suggesting that the company under Cook's leadership intends to make its mark in this field as well.
This is just an initial review that includes only a few of the many devices that are emerging. We will periodically revisit this topic, aiming to monitor the dense landscape of AR glasses. The market will show us which other products will emerge alongside the more popular models.