AnotheReality and virtual reality featured on Striscia la Notizia — On Saturday, May 18th, the AnotheReality team was the protagonist of "Occhio al futuro" ("Eye on the future"), the weekly segment of Striscia la Notizia, presented by Cristina Gabetti.
During the prime-time segment aired on Canale 5, AnotheReality's CEO, Lorenzo Cappannari, had the opportunity to discuss with the correspondent of Striscia the tremendous potential associated with the immersive technology market and its use, especially in business and security.
The segment also included footage of our VR training project developed for Olivetti, the VBI: Lost Connection escape room created in collaboration with IBM Italia, our 90-meter high plank experience called Another Plank, and the avatar created for Widiba Dialog, the world's first mixed reality app designed for the banking sector.
But, of course, we couldn't miss a small surprise for the Striscia team: a mixed reality "tapiro" (a symbolic award given on the show) using Hololens, created specifically for the occasion by our team.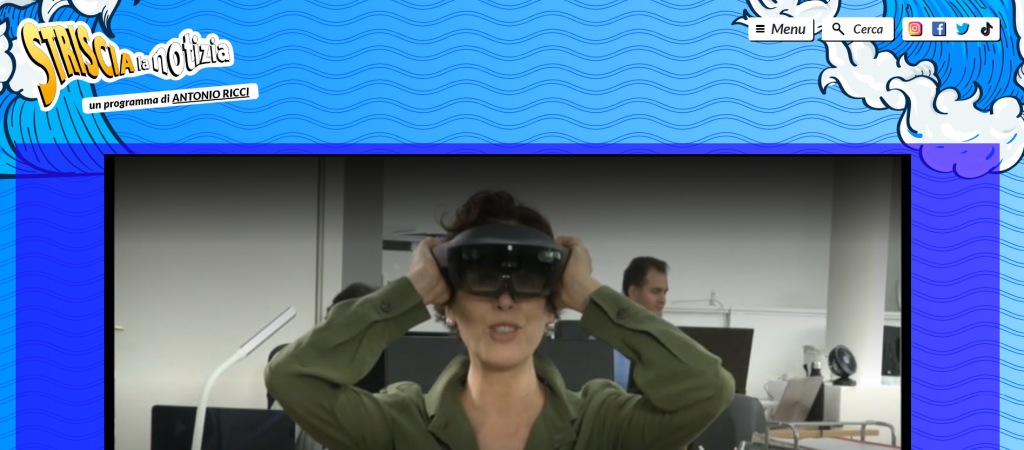 You can watch the complete video of the segment HERE.