After the initial announcement in September 2018, Oculus Quest, the new virtual reality headset from Oculus, is now available.
The official launch took place at F8 2019 (Facebook Developer Conference), an annual event led by Mark Zuckerberg himself, held on April 30 and May 1, 2019, at the McEnery Convention Center in San Jose, California.
The headset, initially presented in September 2018 and previously known as "Oculus Santa Cruz," is Zuckerberg's second all-in-one device after the standalone Oculus Go and does not require a PC setup to be used.
Thus, 2019 is marked by standalone headsets, with Quest being one of the best wireless headsets on the market alongside HTC's direct competitor, VIVE Focus Plus.
The result? A new era of headsets that aims to overcome the limitations of technology in favor of complete freedom of movement, absence of wires or expensive setups, bringing VR closer and closer to "mass" usage.
Playing in VR will be as easy as playing on a console.
---
Oculus Quest | Release Date
Oculus Quest was released in Italy on May 22, 2019. Check out the photos of our unboxing:
Oculus Quest | Price
The launch price of Oculus Quest is €449 for the 64GB version and €549 for the 128GB version, both available for order on the official website Oculus.com.
Oculus Quest | Technical Specifications
Oculus Quest will be the new and second standalone VR headset from Oculus. The device will be wireless and, therefore, not require a PC connection to be used. However, it will be much more powerful than its sibling, Oculus Go, and here's why:
New Touch controllers, which will bring finger gestures from both hands directly into the game. Grabs, punches, and grips will be visible in VR with intuitive and realistic precision.

Six degrees of freedom (6DoF), allowing players to move in all three dimensions of space as in the real world, without the risk associated with wires and without the need for external sensors.

Four ultra-wide-angle sensors and new Oculus Insight technology, which utilizes inside-out tracking (within the headset and the touch controllers) to track the player's position in real-time with room-scale tracking without the need for external sensors.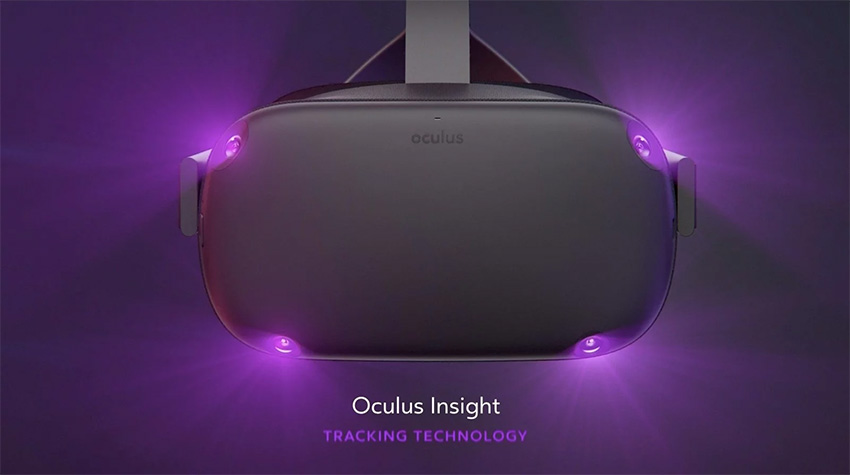 Optics with a display resolution of 1,600 x 1,440 pixels per eye.
The new headset was launched with a catalog of over 50 available titles, including popular games already present for Rift such as Robo Recall, Moss, The Climb, and "Vader Immortal," the first of three VR episodes from the Star Wars spinoff saga.